Advantages of using cycloid pin gear reducer
Views: 3 Author: Site Editor Publish Time: 2021-10-15 Origin: Site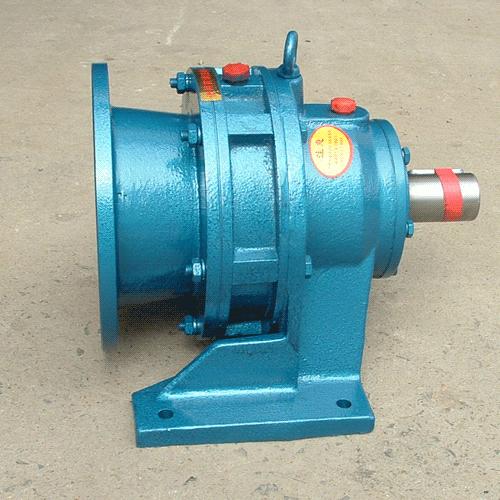 Cycloid pin gear reducer is a kind of machinery that realizes deceleration by cycloid pin gear meshing according to the principle of planetary transmission with small tooth difference. The machine is divided into vertical, horizontal, double shaft and direct connection. It is an equipment in mining, construction, metallurgy, textile, chemical industry, light industry and other industries. Compared with the vertical reducer and other reducers of the reducer factory, the advantages of cycloidal pinwheel reducer are as follows:
Cycloidal pinwheel reducer has the following characteristics:
1. Large transmission ratio: the single-stage transmission ratio is 9-87, the double-stage transmission ratio is 99-7569, and the transmission ratio can be greater in multi-stage series;
2. High transmission efficiency: the single-stage transmission efficiency is more than 90%;
3. Compact structure: small volume, light weight, high-speed shaft and low-speed shaft on the same axis, easy to assemble and disassemble;
4. Stable operation, low noise, able to withstand overload and impact;
Compact structure, small volume and light weight.
Cycloid pin gear reducer has high speed ratio, and the transmission ratio is 1:7 to 1:87 at the first reduction; During two-stage deceleration, the rotation ratio is 1:121 ~ 7569, etc.
Due to the rolling meshing of the meshing part of the tooth surface of the cycloidal pin gear reducer, the meshing surface has no relative sliding, the general efficiency is more than 90%, and the transmission efficiency is high.
Due to the reasonable structural design and few parts, the cycloidal pin gear reducer has the advantages of convenient disassembly, easy maintenance and simple lubrication.
The principle of planetary transmission is adopted. During operation, the number of gnawing teeth of the pendulum needle is large, and the overlapping coefficient is large. The overall fuselage operates in balance. The main parts are finely ground after quenching with bearing steel, and the wear is reduced to a low level. Therefore, the service life and noise generated during operation are long and low.