Brief Introduction of Fujian Sangang (Group) Co., Ltd.
Views: 58 Author: Site Editor Publish Time: 2020-09-15 Origin: Site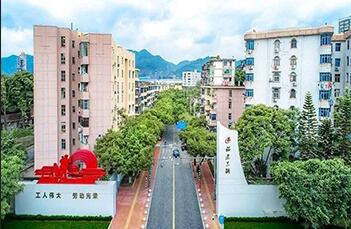 Fujian Sansteel (Group) Co., Ltd. (hereinafter referred to as Sansteel Group) was formerly known as the Sanming Iron and Steel Plant of Fujian Province and was established in 1958. In March 2000, the Fujian Provincial People's Government approved the establishment of Fujian Sansteel (Group) Co., Ltd. The controlling shareholder is Fujian Metallurgical (Holding) Co., Ltd., which accounts for 94.4906% of the total share capital of Sansteel Group. At present, Sansteel Group has formed a large-scale enterprise group with an annual output of 12 million tons of steel and a cross-industry, cross-regional, and cross-ownership with the steel industry as the mainstay and diversified industries. It owns Sanming Headquarters, Quanzhou Minguang, Luoyuan Minguang, and Zhangzhou Four steel production bases in Minguang. As of December 2019, Sansteel has 15,900 employees, total assets of 43.609 billion yuan, 16 wholly-owned and holding subsidiaries (of which Fujian Sansteel Minguang Co., Ltd. is a listed company), and 2 compact enterprises.
Since 1988, Sansteel Group has entered the ranks of China's top 500 companies for consecutive years, ranking 311th among the "2019 Top 500 Chinese Enterprises" and 142nd among the "2019 Top 500 Chinese Manufacturing Enterprises". Sansteel Group has successively won the National May 1st Labor Certificate, National Civilized Unit, National Advanced Basic-level Party Organization, National Model Labor Relations Harmonious Enterprise, National Quality Management Advanced Enterprise, the First Batch of National Intellectual Property Advantage Enterprises, and China Iron and Steel Industry Advanced Technology Work Unit, National Iron and Steel Industry Advanced Group, First "Fujian Provincial Government Quality Award", Fujian Province Enterprise (Institution) Information Application Advanced Unit, Fujian Province Enterprise Culture Construction Demonstration Unit, Fujian Province User Satisfaction Enterprise, Fujian Province Business Credit Excellent Enterprise (AAA level) and other honorary titles.
In recent years, Sansteel Group has deeply implemented the national supply-side structural reform, insisted on innovation-driven, strengthened structural adjustment, and actively promoted the company's transformation into a steel manufacturing service-oriented enterprise, and strived to build the most competitive first-class enterprise in the entire industry. In 2019, Sansteel Group produced 12.404 million tons of steel, realized operating income of 56.726 billion yuan, and a total of 7.05 billion yuan in profits and taxes. The main technical and economic indicators maintained the advanced level of similar enterprises.