Characteristics and protection of helical gear reducer with hard tooth surface during running in period
Views: 0 Author: WGT Publish Time: 2021-12-10 Origin: WGT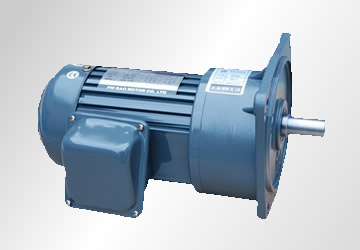 Characteristics and protection of helical gear reducer with hard tooth surface during running in period
After the medium hard face helical gear reducer leaves the factory, there is generally a running in period of 200 hours, which is defined according to the technical characteristics of the early application of the hard face helical gear reducer. However, Ge found that due to the lack of application knowledge of hard tooth helical gear reducer, users still want to obtain income and use small machines as soon as possible, thus ignoring the special technical requirements of the running in period of the new machine.
1、 Characteristics of running in period of helical gear reducer with hard tooth surface:
1. Wear rate
During the operation of the helical gear reducer with medium hard tooth surface, the rugged parts on the part surface are embedded and conflict with each other, and the worn metal debris, as abrasive, continues to intervene in the conflict, doubling the wear of the part surface. At this time, assuming overload operation, it may lead to damage of parts and early failure.
2. Poor lubrication
Due to the small joint clearance of the parts of the new device, and due to the device, the lubricating oil is not easy to form a balanced oil film on the conflict surface to prevent wear, so as to reduce the lubricating function and cause early abnormal wear of the parts. When severe, it will cause severe conflict, surface scratch or bite signs, resulting in failure.
2、 Application and protection of helical gear reducer with hard tooth surface in running in period
1. The driver shall receive training and guidance, fully inquire about the layout and functions of the reducer, and obtain the necessary driving and protection resume before driving the reducer. Before driving the reducer, it is necessary to read the application protection imitation sheet first, and carry out driving and maintenance according to the requirements of the imitation sheet.
2. Pay attention to the working load during the running in period. The working load during the running in period shall not exceed 85% of the rated working load, and appropriate workload shall be arranged to prevent overheating caused by the continuous operation of the reducer for a long time.