Common faults and solutions in the operation of gear reducer
Views: 2 Author: WGT Publish Time: 2021-11-30 Origin: WGT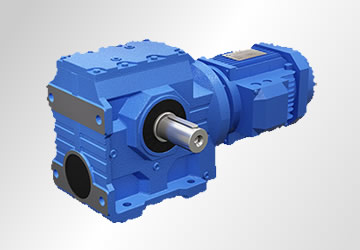 Common faults and solutions in gear reducer operation:
1. Abnormal sound or noise of gear reducer
Cause: there are many impurities in lubricating oil; The gear meshing part is damaged, the gear clearance increases, and the bearing clearance is large; The bearing is damaged or severely worn.
Response: check the meshing parts of the reducer, replace the damaged parts, adjust the bearing clearance and replace the damaged bearing.
2. Bearing temperature too high
Cause: the oil level in the reducer is too low; There is too little lubricating oil, and the lubricating oil has aged; The bearing is damaged.
Response: check the oil level at room temperature, and replenish lubricating oil may be necessary. Check when the last oil change was made, and the lubricating oil may need to be changed. Check the bearing and replace it if necessary.
3. Wear or corrosion of tooth surface
Cause: the lubricating oil is unqualified or contains impurities.
Response: replace worn gears and change lubricating oil.
4. Box cracking
Cause: too much radial force, broken gear teeth and quality problems.
Response: when the user uses chain drive to output power, it is very necessary to check the radial force. If the radial force exceeds the specified maximum value, the welded box or enlarged model shall be used.
5. Input shaft broken
Cause: the radial force is too large, the installation error of the coupling is too large, and the quality is poor.
Response: replace parts. When the user uses the pulley to input power, check whether the radial force exceeds the specified maximum value. Check whether the angle error of coupling installation exceeds the tolerance.
6. Gear tooth fracture
Cause: overload work, gear quality problem.
Response: replace the parts and recalculate the load to see if the type selection is correct.