Do you know parallel shaft helical gear motor? He has these advantages
Views: 3 Author: WeiGao Transmission Publish Time: 2021-09-22 Origin: WeiGao Transmission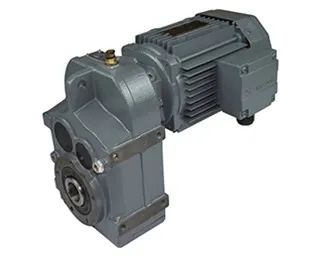 The design of parallel shaft gear motor does not use bevel gear as right angle gear motor. Instead, they use the following gear types:
Helical gear reducer. They have teeth inclined with respect to the axis of rotation. Therefore, they can transmit more power and speed. In addition, they are the best type when looking for silent, persistent actuators.
Spur gear reducer. It is the most common model. The teeth in the gear are straight and parallel to the drive shaft of the reducer.
Double helical gear reducer. These gears are used when there is a significant thrust load associated with the rotation required by the shaft itself.
Advantages of parallel shaft gear motor
Wide range of power and torque. Specifically, the power of parallel shaft gear motor is up to 200 kW and the rated torque is up to 20000 nm.
They provide better efficiency because they perform better at high torque and withstand high radial forces.
Low sound level and vibration.
As a disadvantage, their size is often larger than other types of gear motors. This is because the layout of its components requires more space.