Function of servo reducer
Views: 1 Author: WGT Publish Time: 2021-11-17 Origin: WGT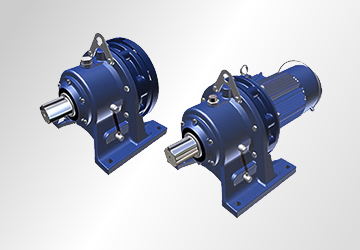 Servo reducer is another name for planetary reducer in the industry. Compared with other reducers, servo planetary reducer has the characteristics of high rigidity, high precision, high transmission efficiency and maintenance free. Generally speaking, most servo reducers are installed on stepping motors and servo motors, which are mainly used to reduce speed and increase torque to improve motor efficiency. In addition, the main functions of servo reducer are:
1. It is used to change the output speed of the power engine, which can achieve the effect of deceleration, speed increase or speed change, so as to match the work requirements;
2. It can also be used to change the output torque of the power machine to meet the requirements of the working mechanism;
3. It can also change the output motion form of the power machine and convert it to the motion form required by our working equipment. For example, it can change the rotating motion of the motor into linear motion, and vice versa.
4. The mechanical energy of one power machine can be converted and transmitted to other working equipment, or the mechanical energy collection of multiple power machines can be transmitted to one working equipment.
5. There are other special functions, such as the use of servo reducer device, which can be more conducive to the assembly, installation and maintenance of motor machinery and equipment.
The above is the function of the servo reducer. In fact, there are many special functions that have not been exemplified one by one, because there are many types of reducers, different models, and different types of models have different functions and uses. Before selection, I need to analyze and select them according to my own actual situation.