How does cycloid pinwheel reducer work
Views: 0 Author: WeiGao Transmission Publish Time: 2021-10-21 Origin: WeiGao Transmission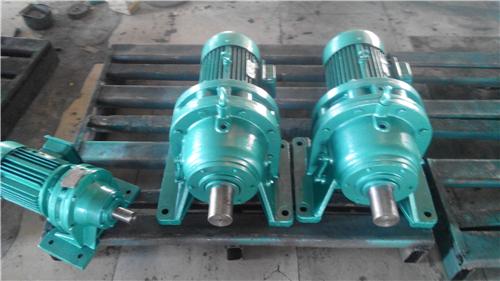 In the organizations now used to transmit power and motion, the reducer is widely used, and it can be seen in almost all kinds of mechanical transmission systems, from vehicles, ships, cars, locomotives, heavy machines and tools for construction, processing machines and tools and automatic production equipment used in the mechanical industry, to common household appliances and wall clocks in daily life. The cycloid pin gear reducer can be seen in the operation from large power transmission operation to small load and accurate viewpoint transmission. In industrial use, the reducer has the function of reducing speed and increasing torque, so it is widely used in the transformation equipment of deceleration and torque.
The cycloid pinwheel deceleration and all transmission devices can be divided into three parts: input part, deceleration part and output part. The input shaft is equipped with a double deflection sleeve with a dislocation of 180 °, and the deflection sleeve is equipped with two roller bearings called the rotating arm to form the H organization. The center holes of the two cycloid wheels are the roller table of the rotating arm bearing on the deflection sleeve, and the cycloid wheel is meshed with a group of ring-shaped needle teeth on the real gear to form an internal meshing deceleration organization with a tooth difference of one tooth. In order to reduce the conflict, In the reducer with small speed ratio, the needle tooth is provided with a needle tooth sleeve.
When the input shaft rolls with the bias sleeve for one cycle, because of the characteristics of the upper profile curve of the cycloid wheel and its limitation by the needle gear, the motion of the cycloid wheel becomes a plane motion with both revolution and self rotation. When the input shaft rotates forward, the bias sleeve also rolls for one cycle, the cycloid wheel rotates a tooth in the opposite direction, then gets deceleration, and then outputs the tissue with W, The low-speed rotation motion of the cycloid wheel is transmitted to the output shaft through the pin shaft, and then a lower output speed is obtained.