Lubrication know-how of metallurgical gear reducer
Views: 1 Author: WeiGao Transmission Publish Time: 2021-10-19 Origin: WeiGao Transmission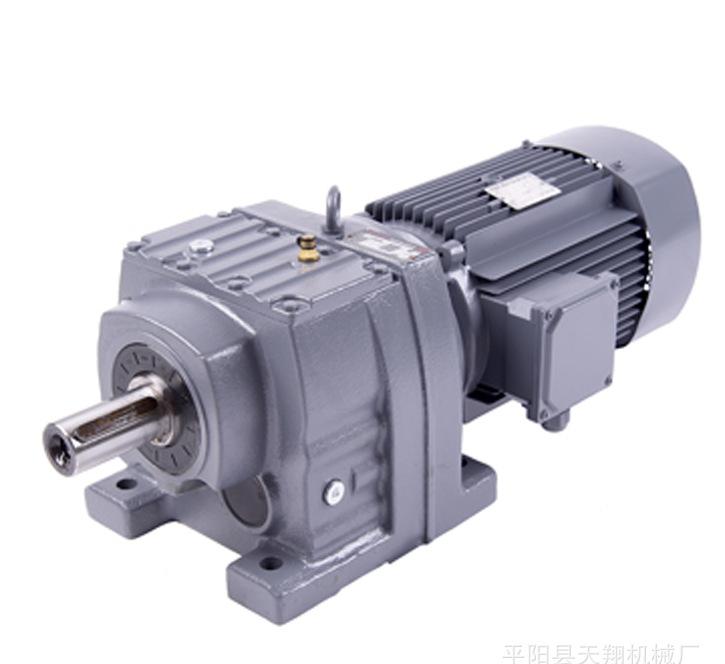 1. Smooth oil of appropriate quality shall be selected
If the gear reducer wants to carry higher load and operate circularly, it needs to select smooth oil to complete the necessary improvement of anti-oxidation ability, which is more durable, and there will not be much change, and it is prone to the occurrence of deposited water and pollution components. The selected circulating oil is usually better. There are antioxidant and antirust additives in it. The circulating oil is equipped with better antioxidant, durability and rust resistance. And you can also choose to have anti-wear components or extreme pressure additives, which are extreme pressure oil materials.
2. Application of reducer lubricating oil or grease
For several gear reducers, selecting reducer lubricating oil or grease can better complete lubrication. But we need to choose * * * fuel-efficient and * * * cost-effective. Generally speaking, the oil with better lubrication coefficient can be used for the heat dissipation of lubricating oil. The conflict coefficient is small, the use is more convenient, and the oil film is more symmetrical.
For lubricating grease, it has the characteristics that smooth oil does not have: the machinery can not drip oil on the demand of lubrication; Assuming that the oil retaining ring is more perfect, the lubricating grease is not easy to leak and lose, and there is no need to increase the oil; At higher temperatures, the grease is not easy to thin; The grease itself has the function of protecting the bearing; Where it is not easy to refuel, it is necessary to lengthen the smoothing cycle; Assuming that the oil retainer is good, it can also prevent pollutants from entering.
3. Selection of lubrication mode
The lubrication mode also affects the selection of lubricating oil. For adding oil by means of circulating oil supply capacity and oil ring oil supply, the oil is not only used back and forth in the smooth system of gear reducer, but also generally scattered into small oil and in contact with air, which is prone to oxidation. * * * less oil also needs to use higher quality and more durable oil, such as circulating oil, etc. It has good anti-oxidation ability and anti rust additive, and has good oxidation ability and good preservation and anti rust ability.
4. Control of oil viscosity
Viscosity is the reason for achieving a perfectly smooth * * * essence. It's just that the viscosity is not enough, which is prone to conflict between metals. The resistance in smooth oil with high viscosity is not very good. Generally speaking, it is OK to select the one with low viscosity required by a specific gear reducer, and the viscosity should not be too thick. When the temperature difference of smooth parts and the interval between journal speed, load and lubrication parts change, the demand for viscosity will be affected.