Market analysis of cycloidal pinwheel reducer
Views: 1 Author: WeiGao Transmission Publish Time: 2021-10-21 Origin: WeiGao Transmission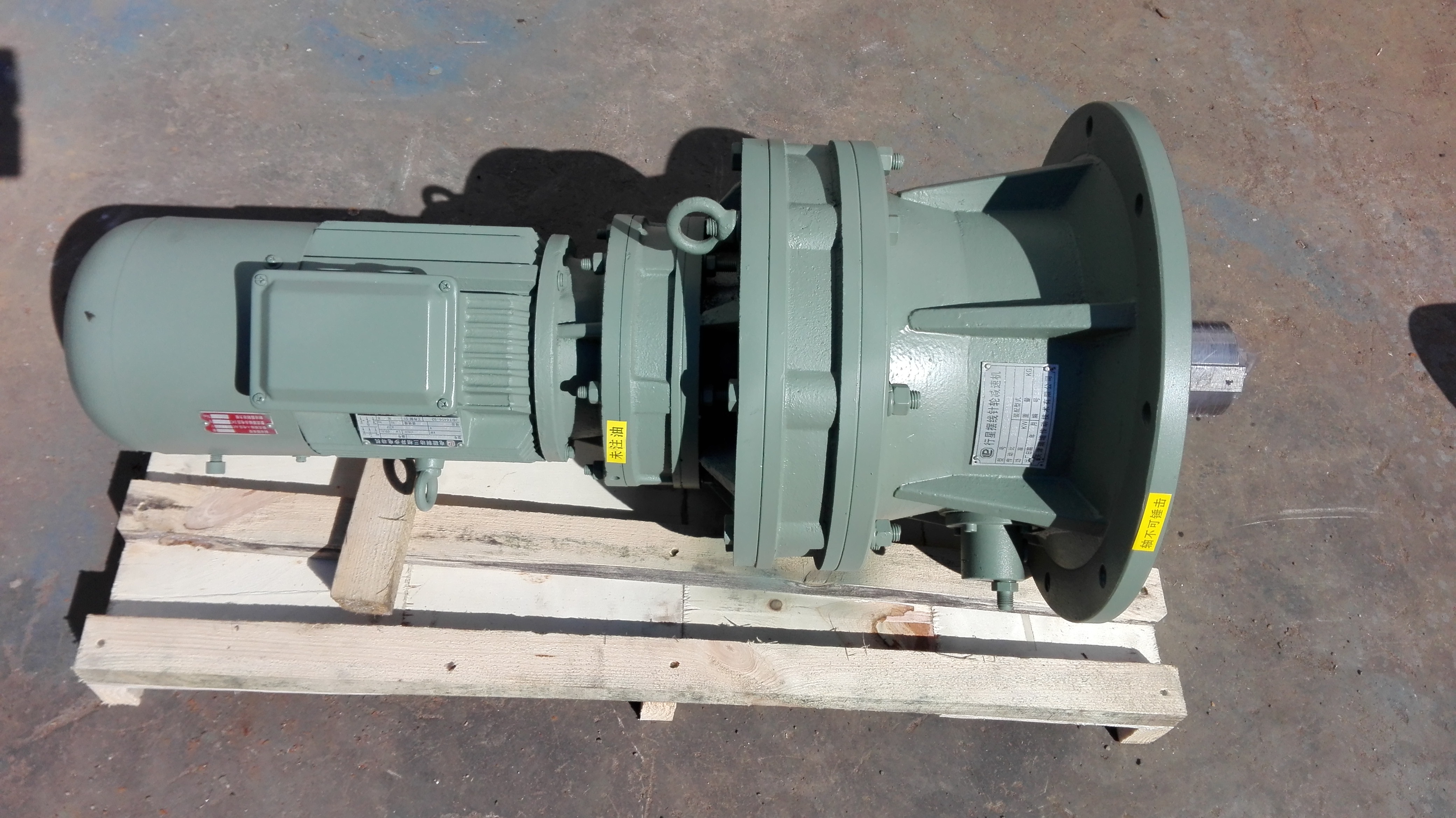 Cycloid pin gear reducer is now the leading product in the domestic reducer industry. The transmission principle of cycloid pin gear reducer is the planetary transmission of cycloid gear and needle tooth meshing designed based on the cycloid meshing principle. Through decades of development, its theory has been improved, its products have been sophisticated, and its products have been standardized and serialized. Because cycloid reducer has the advantages of small volume, light weight, large transmission ratio, high transmission efficiency, stable transmission, low noise and reliable operation, it has been widely used in many parts such as metallurgy, mining, petroleum, chemical industry, ships, environmental protection, light industry, food, textile, printing and dyeing, lifting and transportation and military industry.
The industrialization of internal cycloid reducer only needs to deal with the special processing equipment of internal cycloid gear, which can be produced in the existing cycloid reducer factory or general machinery factory. For high-power internal cycloid reducer, it can be completed in large machinery factories such as mining, metallurgy and chemical industry, or a professional internal cycloid reducer factory can be built. Because of the superior function of the cycloid reducer and the broad prospect of the shopping mall, in addition to occupying the shopping malls of the existing cycloid reducer at home and abroad, there will be more and greater shopping demand with the progress of the power of the cycloid reducer. If the output value of cycloid reducer accounts for 1% of the reducer Market in 2010, its sales revenue reaches 38 million yuan, resulting in a profit of about 7.6 million yuan. In 2015, it accounts for 30% of the market, resulting in a sales revenue of 1.5 billion yuan and a profit of about 300 million yuan.
Because the existing cycloid reducer products are technologically backward and uncompetitive. The profit of the product is very low. According to the professional calculation of reducing transmission: in 2005, the professional product output value was 605000 units, the sales revenue was 2.92 billion yuan, and the total profit was 160 million. It is estimated that by 2010, the professional product output value was 850000 units, the sales revenue was 3.8 billion yuan, and the total profit was 300 million yuan, and its profit accounted for only 6 ~ 8% of the sales revenue.
The internal cycloid pin gear reducer has independent intellectual property rights and high functions, and its profit can account for 20% of the sales revenue. In 2015, the output value of the internal cycloid reducer reaches 30% (about 300000 sets) of the reducer Market, which can increase the sales revenue by 850 million yuan and profit by 600 million yuan. Based on 50kg / set, 15000 tons of data can be saved. If the products can be updated as soon as possible, great economic and social benefits will occur.