Methods of reducing reducer noise
Views: 2 Author: WGT Publish Time: 2021-12-17 Origin: WGT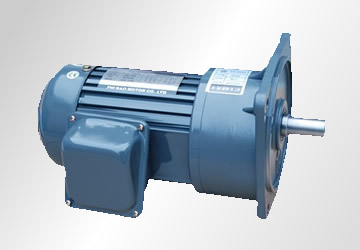 Before and during the use of the reducer, the noise of the reducer will be caused by some reasons. The following causes of noise are summarized:
Causes of noise after assembly and before use:
1. The reducer itself causes noise due to assembly, gear accuracy and meshing. During the assembly of the reducer, the installation error of the gear is large due to the poor coordination between the gear and the shaft and the careless operation of the workers, resulting in noise during work.
2. Gears are produced in batches and using special machine tools and equipment. Low manufacturing accuracy will also cause reducer noise.
Causes of noise generated by reducer during use:
1. During installation, the motor coupling and reducer coupling are not concentric.
2. The frame platform for installing the reducer resonates with the reducer to produce noise.
3. Without good lubrication, the wear of gears and bearings will become more and more serious with the passage of time, resulting in the increase of meshing clearance between gears, the reduction of meshing accuracy and the generation of large noise.
4. After being used for a long time, the bearing breaks due to high load, or the teeth of the gear are knocked off, resulting in noise.
Methods to reduce the noise of reducer:
1. Improve the accuracy of gear and select appropriate gear parameters;
2. Train the assembly workers to improve their assembly level and reduce the installation error of gears;
3. Adjust the concentricity of motor coupling and reducer coupling;
4. Reinforce the rack platform to reduce resonance;
5. Improve the lubrication of gears, reduce the wear between gears and bearings and the meshing clearance between gears;
6. Improve the stiffness of the gear shaft.