Mineral processing equipment, mining equipment is equipped with Weigao reducer,
Views: 26 Author: Site Editor Publish Time: 2019-10-29 Origin: Site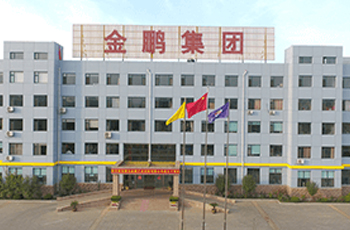 Yantai Jinpeng Mining Machinery Co., Ltd. is located in Jinpeng Industrial Park, Yantai Development Zone. It is a high-tech joint-stock enterprise and a national high-tech enterprise. The group's subsidiaries include: Mineral Processing Research Institute, Metallurgical Mine Design Institute, Mechanical Processing Plant, Automation Research Institute, Installation and Commissioning Company, etc. At present, the headquarters has overseas offices in Russia, Zimbabwe, Sudan and other places. The company has more than 30 years of mine design and mining equipment development and manufacturing history. Jinpeng Group is committed to building a global professional EPC supplier. For this reason, we strive for excellence in every aspect. We implement strict whole-process quality management for each incoming and outgoing product, and have passed the ISO9001:2015 and CE international quality certification in the industry. So far, more than 300 mine EPC projects have been completed in more than 50 countries and regions around the world.
With advanced processing equipment and strong technical force, the company can provide various scales of gold, silver, copper, lead-zinc, iron, manganese, chromium, fluorite, graphite, silicon placer, potassium Metallic and non-metallic mines such as albite, nickel-cobalt ore, etc. provide a one-stop service of beneficiation test research, engineering design, equipment manufacturing, installation and commissioning, personnel training, management and operation. In the metal and non-metal industries, the company enjoys a high reputation, and the experimental research and application of bacterial oxidation technology are at the domestic advanced level. In the new technology of copper-lead-zinc separation, spodumene, lepidolite, fluorite ore barite ore separation, scheelite fluorite ore separation, graphite ore, potash albite ore, and quartz beneficiation research. Proprietary technology.
Jinpeng Group has the right to import and export mining equipment independently. In addition, our products are exported to more than 50 countries abroad and are well received. In China, China National Gold Group, Shandong Gold Group, Zijin Mining, Zhaojin Group, Hengbang Stock, Lingbao Gold Group and other large listed companies are close partners of Jinpeng Mining Machinery Company.