Precautions for disassembly of reducer
Views: 0 Author: WGT Publish Time: 2021-11-19 Origin: WGT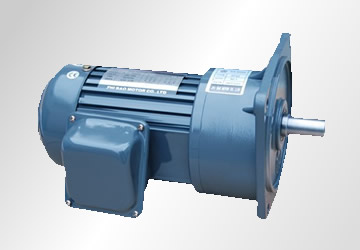 The reducer is used in many mechanical industries. It is an indispensable part of mechanical operation. We usually have to pay attention to the maintenance of the reducer. We clean the reducer during maintenance. However, many people only clean the outside. In fact, the cleaning of the internal parts of the reducer can not be ignored. Most people only clean the outside of the reducer, If the parts inside are not cleaned, the operation of the machine will be affected, so the parts must be cleaned.
When cleaning the reducer, be sure to disassemble it carefully to avoid affecting the parts of the reducer and affecting the reducer. All the cleaning machines on the market disassemble the reducer for cleaning. Is there a product that can achieve the purpose of cleaning without disassembling the washer? The reducer manufacturer will introduce the disassembly precautions for you.
Remove the reducer upper housing. If the reducer has half coupling, remove the half coupling first. Remove the fixing bolts, screw the nuts onto the bolts, keep them properly, and check the upper shell for defects and cracks. Mark the assembly mark and remove the bearing end cap. First check whether there are missing bolts and other abnormalities. After confirmation, jack up the upper shell with jackscrew, lift it and put it on the prepared base plate. Measure the clearance of each bearing with feeler gauge or lead wire pressing method. Measure more points for each set of bearing and make records. Drain the lubricating oil in the reducer and store it in a special oil bucket. Lift out the driving shaft and driven shaft assembly. Mark the gear engagement. After lifting out, each gear assembly shall be placed on a dry wooden board, arranged neatly and stably to prevent collision, and each shaft bearing and gear shall be removed. Clean the bearing, box and gear with kerosene to prepare for subsequent inspection.