Qingchunbao Pharmaceutical-Vertical cycloid ZQ hard tooth surface reducer-Hangzhou Wei Transmission Machinery
Views: 2 Author: Site Editor Publish Time: 2016-09-05 Origin: Site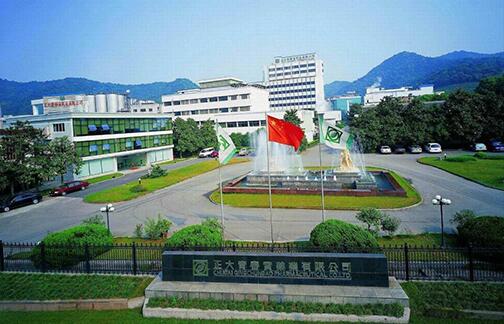 In 1992, Hangzhou No. 2 Traditional Chinese Medicine Factory was restructured into a joint venture and became "Chia Tai Qingchunbao Pharmaceutical Co., Ltd.". At present, the company is a high-tech enterprise in Zhejiang Province, an advanced technology enterprise in Zhejiang Province, a provincial "five batch" key backbone enterprise, one of the largest industrial enterprises in Zhejiang Province, a large profit-making enterprise in Zhejiang Province, and an AAA-level trustworthy enterprise. In 2004, it was rated as Zhejiang Advanced Technology Excellent Enterprise.
At present, the company covers an area of 120,000 square meters, with a modern pharmaceutical plant of 112,000 square meters. It is one of the largest comprehensive pharmaceutical companies in China that integrates scientific research, production and operation with the most advanced equipment and natural medicines as the main raw material. . With GMP-compliant production workshops, production processes, advanced corporate management methods and financial management systems operating in accordance with international practices, it can produce nearly 100 products in eight dosage forms including injections, tablets, granules, and capsules. All products produced have passed national GMP certification.
The company has more than 6,000 employees, a well-trained team of engineering, technical, operating, and management personnel, and has a complete marketing network composed of first-class talents, first-class sales tools, and first-class service quality, and more than 1,000 sales representatives Our marketing team has offices throughout the country, and our products cover all provinces, cities and autonomous regions across the country. The natural medicines produced include medicines and health foods, among which Qingchunbao anti-aging tablets and Shenmai injection are famous brand products in Zhejiang Province, and the product trademark "Qingchunbao" is a well-known trademark in China.