The planetary reducer meets the problem of gluing
Views: 1 Author: WGT Publish Time: 2021-12-25 Origin: WGT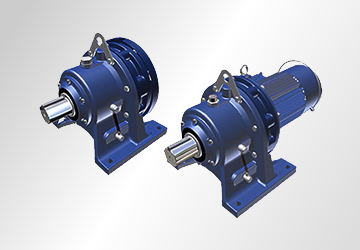 Planetary deceleration opportunity because the oil slick is damaged, resulting in the melting of metal materials, resulting in the destruction of axial force and can no longer be used. At the beginning of the gluing position of the planetary reducer, it is on the tooth surface, and sometimes it stops on the tooth surface of the transmission gear. When the load in this area is relatively fast, there will be a great force in this area.
Generally, the standards causing gluing include load loading rate, friction resistance, material, manufacturing deviation, stress, grease and other factors, which are more complex.
As we all know, adhesive gluing does great harm to the planetary reducer, but when the planetary reducer is built and operated, oil slick is easy to produce. When the oil slick is very thick, it will lead to oil and gluing together. We can use some oil with high viscosity to have good anti bonding performance.
The residual oil and lubrication mode of planetary reducer also have a great influence on the gluing effect. When the remaining oil supply in the gear meshing area is insufficient, the transmission gear will be scalded and its anti scuffing performance will be reduced. With the increase of remaining oil and anti bonding load, the oil pump of circulating system is better than oil bath lubrication.