The production line of South Cement Co., Ltd. adopts China Weigao reducer
Views: 5 Author: Site Editor Publish Time: 2010-04-13 Origin: Site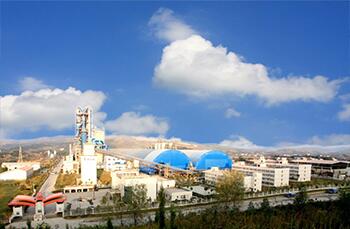 Southern Cement Co., Ltd. (South Cement for short) is a super-large cement company with a central enterprise background. It is one of the core companies in the cement business of China National Building Material Co., Ltd. (HK3323, China National Building Material). Southwest Cement is level grade, which constitutes the three major sectors of China Building Materials Cement. It was registered and established in Shanghai on September 5, 2007, with its operating headquarters in Hangzhou, Zhejiang.
China Weigao cement mixer reducer reducer special reducer for cement mixing is a reducer with a spiral bevel gear + planetary gear structure. It has:
1.Use spline structure to drive torque between parts;
2. The planetary gear carrier adopts a floating design to ensure that each gear receives the same load;
3. The box body and the connecting body are made of black cast iron, which has the advantages of high efficiency, low backlash, high torque, impact resistance, etc., which can meet the use of 1.5 cubic to 4 cubic mixers;
Use and maintenance:
1. Before the reducer is officially used, it must be flexibly rotated by hand without jamming, and then run without load for no less than 2 hours. The operation should be stable, without shock, vibration, noise or oil leakage, etc., and troubles should be eliminated in time.
2 The lubricating oil should be replaced after the reducer has been operated for 300 to 600 hours. After that, it will be updated every 1500-5000 hours of operation, which is mainly determined by the working environment, but the longest replacement time should not exceed 18 months. The magnetic oil plug should be cleaned at the same time when changing the oil.
3. During operation, if oil temperature rises suddenly and abnormal noise occurs, stop and check immediately. It can be put into operation again after correcting the fault.