Treatment of oil leakage of planetary gear reducer
Views: 1 Author: WGT Publish Time: 2021-12-25 Origin: WGT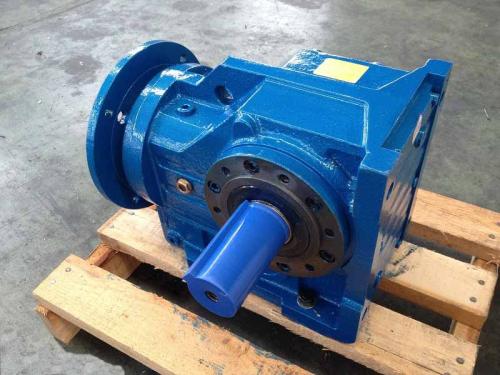 Oil leakage of planetary gear reducer is a common problem. In the long run, it will increase the cost of enterprises, cause equipment damage and easily cause some production accidents. Therefore, it is also very important to reduce the leakage of planetary gear reducer. What are the treatment methods for oil leakage of planetary gear reducer?
1、 Surface treatment
Extend the oil leakage for 1cm to both sides, make the metal primary color with a grinder, and clean it with alcohol or acetone.
2、 Blending material
Mix in proportion and stir until there is no color difference.
3、 Coating material
This is a common method. Repair with repair materials first. After confirming that there is no leakage, cover with rubber polymer repair and protection materials.
4、 Solidify
8 hours / 24 ℃ (material temperature). Normal temperature moisture can be used to accelerate material curing
The maintenance operation of planetary gear reducer is related to the development of enterprises. Leakage not only wastes resources, but also increases the maintenance intensity. Therefore, relevant measures must be taken to reduce the leakage and vibration of planetary gear reducer, improve operation efficiency and reduce the maintenance and operation cost of enterprises.