Why does cycloid pin gear reducer have axial displacement?
Views: 0 Author: WGT Publish Time: 2021-11-30 Origin: WGT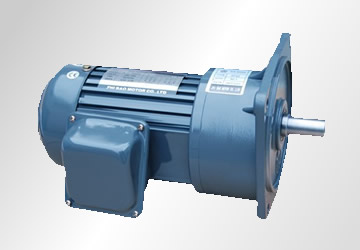 Cycloid pin gear reducer is a transmission model based on the principle of cycloid pin tooth mesh planetary gear transmission. It is an ideal transmission device, which has many advantages and wide applications, and can run forward and backward.
During the operation of the reducer, the reducer often has axial displacement. This phenomenon will lead to poor mechanical gear meshing and single-sided meshing, which will usually affect the normal operation of the equipment. Then why does the reducer have axial displacement?
The two end faces of the gear of the cycloidal pin gear reducer are perpendicular to the axis, and the plane formed by the symmetrical centers of the left and right helical gears must also be perpendicular to the axis, and some gears have actually been processed and assembled. There will be some errors in the process.
When such a gear is installed on the shaft, the closed loop formed by the symmetrical center point of the left and right rotating gears becomes a curved surface, and the trajectory of the curved surface around the axis becomes an irregular wavy shape. Then the trajectories of two different gears will be two different curves, and three will be three different curves. Because the gears of this pair of meshing reducer must coincide with the symmetrical center line during operation, the symmetrical center curve of a pair of herringbone gears coincides during gear meshing, so the peak value is inevitable. Peak valley superposition occurs. Therefore, this is usually an important point causing the axial displacement of the gear shaft of the reducer.