Why does the servo planetary reducer leak oil?
Views: 1 Author: WGT Publish Time: 2021-11-19 Origin: WGT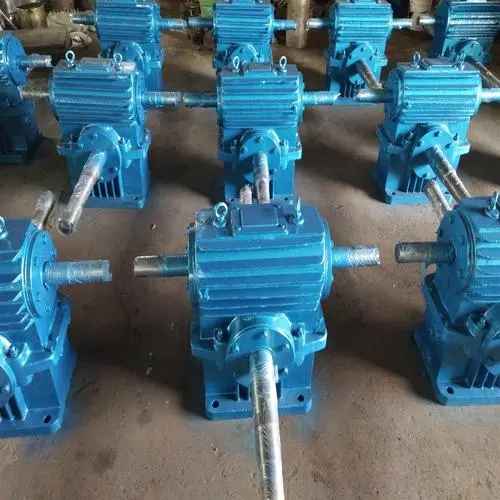 1. Too much oil is added to the servo reducer:
When the reducer is used, the oil pan will be stirred violently, and the lubricating oil will be dispersed on the whole machine.
2. The structural design of servo reducer is unreasonable.
3. There is no oil return groove in the box, and the lubricating oil accumulates at the shaft seal, end cover, joint surface, etc., and leaks from the gap under the action of differential pressure; The inspection hole cover is too thin, which is easy to deform after tightening the bolts, resulting in uneven bonding surface and oil leakage in the contact gap.
4. During the manufacturing process of servo reducer, the castings were not annealed or aged, and the internal parts were not removed. Inevitably, stress and deformation will lead to clearance and leakage.
5. The structural design of shaft seal is impractical. The early servo reducer mainly used oil groove and felt ring shaft seal structure, and the felt was deformed due to compression during assembly, and the gap between joint surfaces was sealed. If the contact between the journal and the seal is not ideal, the seal will soon fail because the felt compensation is very low. The oil groove has a return hole, but it is easy to block and it is difficult to obtain the return effect.
6. Pressure difference between the inside and outside of the servo reducer: when we use the reducer, the temperature of the servo reducer will continue to rise because of friction heating and the influence of ambient temperature. If you don't use it correctly, the vent will be blocked, so the internal pressure of the machine will gradually rise. The internal temperature of the machine will also increase, and the greater the pressure difference with the outside world, the oil may leak.