Your planetary reducer is smoking. Do you know why? How should we solve it?
Views: 1 Author: WGT Publish Time: 2021-11-27 Origin: WGT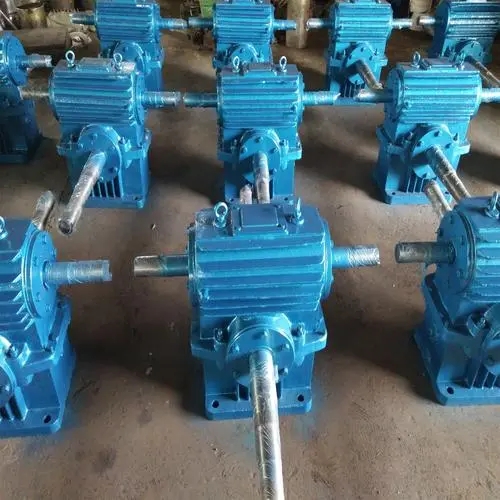 Reduction motor refers to the combination of reducer and motor. This combination can also be called a gear motor or a gear motor. Basically, it is supplied in a complete set with the motor after integrated assembly by a professional reducer manufacturer. If there is smoke from the planetary reducer, you think that the smoke problem caused by the motor overheating caused by the high temperature of the machine at the first time. Of course, there is more than one factor leading to the smoke of the motor. There are several other reasons for the smoke of the planetary reducer:
1、 Reduction motor voltage too high or wiring error
If the voltage of the reduction motor is too high, it will lead to smoke. At this time, it is necessary to reduce the voltage appropriately, and then check whether there is a problem with the wiring. If it is found, it is necessary to correct the wiring immediately.
2、 Motor overload operation
During the operation of the gear reduction motor, the reducer is overheated and may even burn out the gear reduction motor. This phenomenon is generally the most common. There are generally two reasons. One is the overload operation of the gear reduction motor. In this case, the user should check the rated power and load of the reduction motor, and adjust the speed to the combined gear,
The second is the lack of lubricating oil, which only needs to be filled with lubricating oil on time.
3、 Frequent forward and reverse rotation of motor or excessive starting times
Properly reduce the forward and reverse operation or frequent starting times of the reduction motor, or use other types of motors to reduce the damage of the motor.
4、 Poor ventilation or exposure of motor
Check whether the fan of the motor is damaged or not fixed tightly. Pay attention to whether there are objects affecting ventilation and remove them in time to prevent smoke caused by temperature rise.
5、 The motor voltage is too low and the driven machine is stuck or poorly lubricated
If the voltage is too low and the power line is too thin, these factors may cause smoke problems. Replacing the power line can increase the voltage. If there is overload, you need to reduce the load. You can also use some cooling equipment to reduce the temperature and reduce the calorific value.