Application of planetary reducer in carton cutting machine
Views: 2 Author: WGT Publish Time: 2021-11-30 Origin: WGT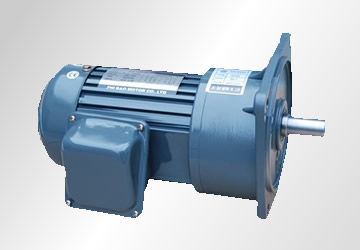 Planetary reducers are used in many fields. For example, planetary reducers are installed on common carton cutting machines, which are mainly used to control speed and reduce safety accidents caused by too fast speed.
Carton is a widely used packaging product. According to different materials, there are corrugated boxes, single-layer cartons, etc. there are various specifications and models. Cartons are usually three or five layers, and seven layers are rarely used. Each layer is divided into inner paper, corrugated paper, core paper and face paper. The inner paper includes tea board paper and kraft paper, and the core paper adopts corrugated paper. The color and feel of all kinds of paper are different, and the paper produced by different manufacturers is also different. Carton cutting machine is fast and time-consuming. Compared with manual plate making, the work efficiency can be improved several times to ten times. And good quality and high precision.
We all know that a high-precision and high-speed carton cutting machine is easy to use, but this is to cooperate with the right angle planetary reducer. The right angle planetary reducer has the characteristics of small space, strong performance demand, high precision and high bearing capacity of radial force and axial force, which greatly reduces the failure rate of the machine in operation, stable performance, high precision, continuous shortening of service time, improved work efficiency, stable and fast gear shifting, high precision of finished products and smooth arc contact, The surface roughness is reduced.