Characteristics of cylindrical gear reducer
Views: 3 Author: WeiGao Transmission Publish Time: 2021-09-17 Origin: WeiGao Transmission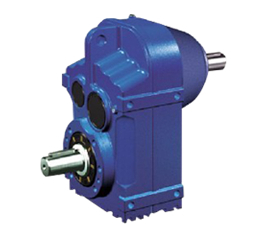 Cylindrical gear reducer is a kind of power transmission mechanism. It is also a device that can use the speed converter of gear to reduce the rotation number of motor to the required rotation number and obtain large torque. Because the cylindrical gear reducer is a relatively precise machine, its function in the machine is to reduce the speed and increase the torque.
Cylindrical gear reducer has distinct characteristics. Its gears are processed by carburizing, quenching and grinding. It has high bearing capacity, stable operation and low noise. The gear reducer is mainly used for belt conveyor and various transportation machinery, and can also be used in the transmission mechanism of other general machinery.
Generally speaking, the cylindrical gear reducer has the characteristics of stable performance, high bearing capacity, long service life, small volume, high efficiency, light weight and low noise. It is often used in the transmission device in which the input shaft and output shaft are arranged vertically.