Reducer from strong to big
Views: 3 Author: Site Editor Publish Time: 2019-10-14 Origin: Site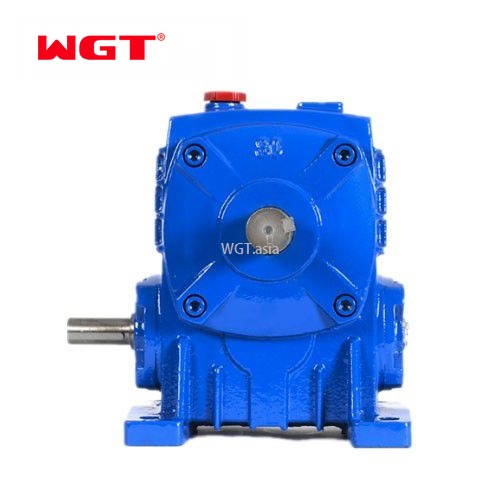 China's reducer industry is very large, but its strength is not strong.In view of this situation, our reducer industry has changed from big to strong.
The development goal is to upgrade my country from a large reducer country to a large reducer country and develop high-end reducers.
The fast engine product is a breakthrough.
In recent years, with the industrialized production level, management level, marketing mode, product
The increase in output value and export delivery value also promotes the balanced cooperation of the industrial chain and makes the reducer industry possible.
Gradually integrate into the high-end industry chain and become a pioneer industry of independent innovation.
At present, China's gear reducer products are still mainly low-grade products, low added value, weak competitiveness, and jointly developed with China.
The goals of high-end, professional and high value-added reducer products are different.
It is believed that with the influx of the global economic tide, the processing methods and design concepts of reducer companies can be improved accordingly.
The product cycle is updated, and personalized services are integrated into the tide of international competition, bursting out with powerful forces.
In recent years, China has adopted an active and stable policy to increase investment in fixed assets.
Transportation, construction, machinery, national defense and other industries have received huge support, driving the development of the reducer industry.
Maintain a good growth rate.The reducer adopts helical gear design, which has the advantages of small load, wear-resistant parts, energy saving and power saving.
In order to change this situation, China should concentrate technology and talents to support the priority development of some conditional reducer enterprises.
The high-end reducer product exhibition, high-tech application and scientific management introduction of these reducer product companies
Cultivate technical talents to promote these reducer product companies to take the high-end route.The reducer industry should
In terms of development methods and management innovation, we should learn more from foreign-funded enterprises, especially in the planning of market segments.
Realize the modularization of product structure, the embedding of technology, establish an open growth model, and make the industry move towards
Look in the direction of standardization and standardization.